her beckoning hands, Poems by Arlene Biala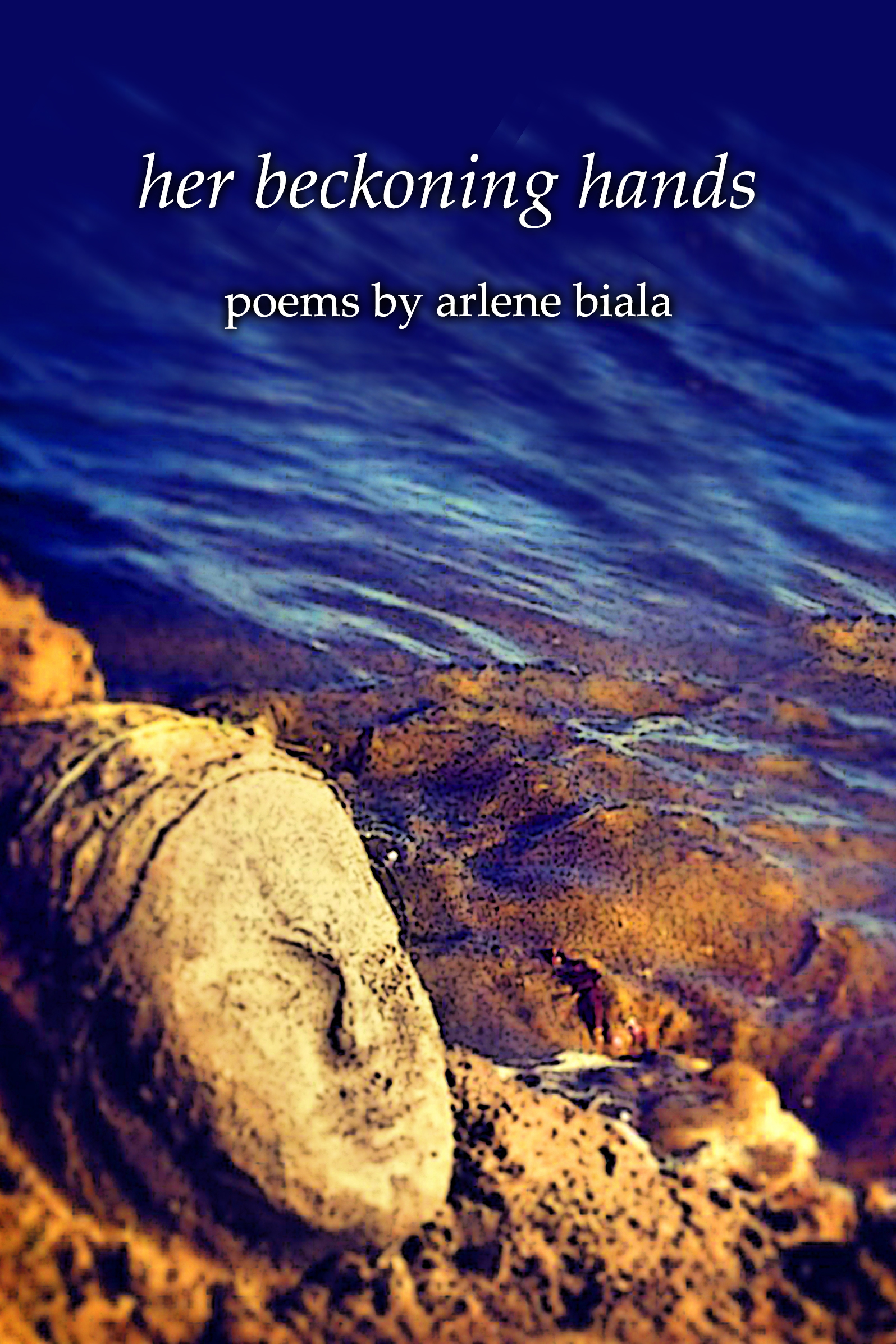 Winner of the American Book Award/Before Columbus Foundation, 2015
her beckoning hands is a collection of poems as prayer flags, offerings across the ocean, earth and sky. Biala's poems respond to family members, ancestors, spirits, deities, and beings whose voices have called out to her, and whose stories are of daily blessings, suffering, joy and longing.
"Arlene Biala chants and dances at the center of inner-outer sacred lakes; her texts move at the incredible heights of Pele, the ancient Goddess. This is possible - awaken to the fires of suffering, delight, birth and death. To do so, you must go in, rise and wade above it all. Then, you create hymns, entwine languages, conjure voices, paint, carry and release the drum-sounds of Kulintang, that is, our full lives in this oscillating world, of 'numbing,' 'tests,' and 'knowing.' A magnificent break-through, a timeless-seeing collection." -- Juan Felipe Herrera
"Arlene Biala's second full-length poetry collection, her beckoning hands, contains such lovely, lush, and earthy poems that are grounded in ritual object and ritual practice, mantras that resonate within the body, and plant the body firmly in the world. Biala voices defiance when she must, outrage when she must. Still, she is ever mindful that poetry is prayer, that poetry always humanizes us, that poetry is a life sustaining river." -- Barbara Jane Reyes
"It has been over a decade since Arlene Biala's fierce publication, Continental Drift, appeared on poetic radars-a gap of time during which she has not lost a single beat in the warrior song she promised us in that first profound collection. Here we are now, in a post millennial world, in the age of Obama and Digimon, and Biala re-emerges once again, in a time when we desperately need a voice like hers, a stern reminder to share, play and contemplate the complex and joyous ways in which we are all connected. But her poems are more than this, they are also a call-to-action, not necessarily angry but with an unwavering and abundant love, the kind only a mother-poet-activist can articulate. her beckoning hands is at once lullaby and ethnography, Hip Hop and meditation, usurping formal poetics and instead choosing to dance into the fluidity that is the potential of poetry in our daily exchanges." - Tim Z. Hernandez
Arlene Biala is a Filipina poet and performance artist, born in San Francisco, CA. She is the author of bone, her first chapbook of poetry published in 1993, and continental drift, published by West End Press (through University of New Mexico Press distribution) in 1999. She received her MFA in Poetics & Writing from New College of CA, and was the recipient of an artist residency at Montalvo.
ISBN-13: 978-1625490872, 82 pages