Winner of the 2004 Word Poetry First Book Prize: Radiance by Barbara Crooker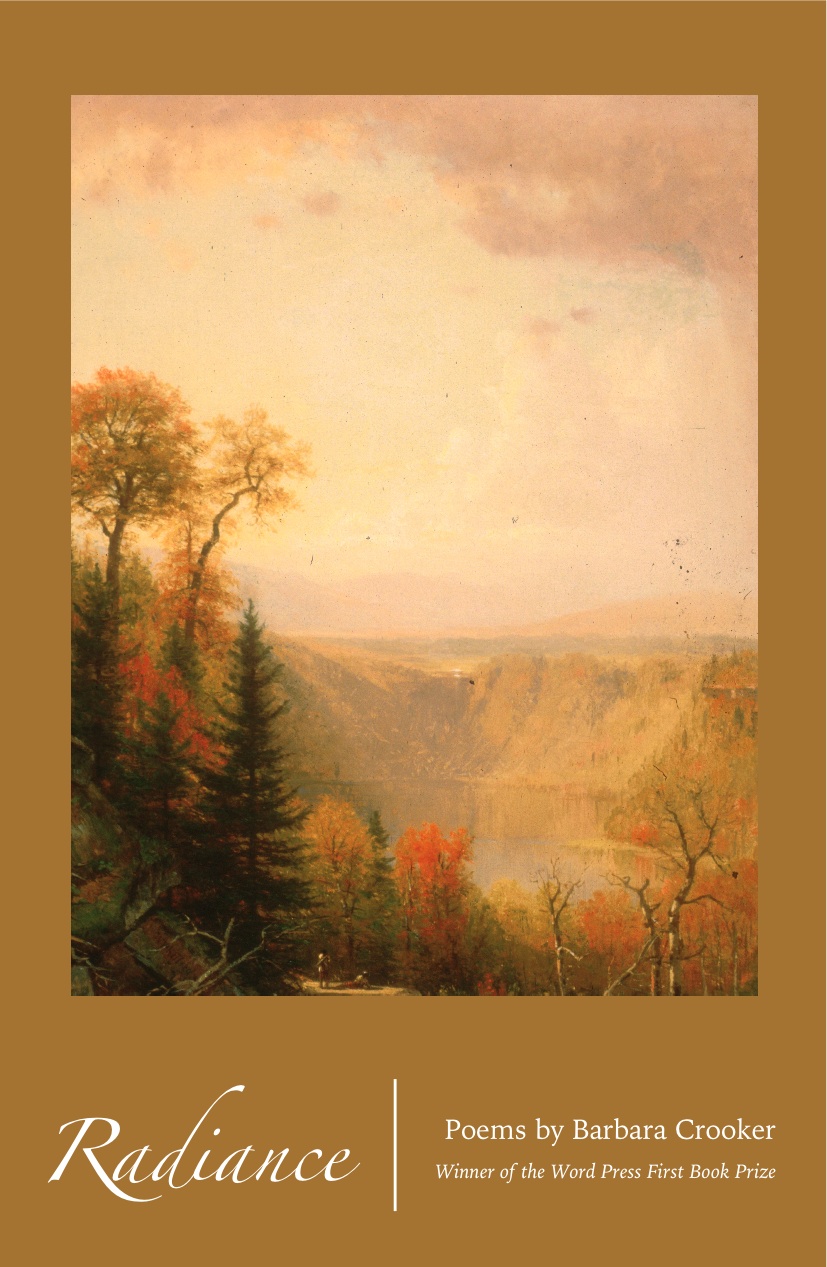 Finalist for the 2006 Paterson Poetry Prize
Barbara Crooker's Radiance is a book bursting with abundance, with joy. Crooker's lyrics, ranging in tone from hushed to exuberant, catch the richness and grace of the world in their varied lines about art, about nature, and about experience.

Sample Poems by Barbara Crooker

"Radiance is a pleasure to read, straight through, for its humor and intelligence and for the sheer bravery of sentiment. It dares to show deep feeling, unguarded by irony. It's a straight-ahead passionate book by a mature poet and rather suddenly I've become a fan."—Garrison Keillor

"Barbara Crooker's new poetry collection is striking for her celebration of ordinary things and people. The title poem, 'All That Is Glorious Around Us,' refers only obliquely to the name of the Hudson River School art show and to one of its paintings. The real glory of the title poem, and of her poems in this collection, is driving in rain, hanging wash on the line, sewing a skirt, caring for her son with autism, sitting in a café while thinking of daily events, some of them dark. Reading the book, I am led on a journey from light to darkness then back again to 'the radiant world,' and I'm with that traveler all the way."—Grace Schulman

"The poetry of Barbara Crooker revels in the sensory pleasures of living on this remarkable earth yet acknowledges the hard shadows that fall across our joys. It is poetry that is as vibrant as the beloved French painters whom she salutes and honors."—Baron Wormser

The author of poems published in anthologies and magazines such as Yankee, The Christian Science Monitor, Smartish Pace, The Beloit Poetry Journal, Nimrod, The Denver Quarterly, The Cream City Review, Poetry International, The Christian Century, and America, Barbara Crooker is the recipient of the 2004 WB Yeats Society of New York Award, the 2004 Pennsylvania Center for the Book Poetry in Public Places Poster Competition, the 2003 Thomas Merton Poetry of the Sacred Award, the 2003 "April Is the Cruelest Month" Award from Poets & Writers, the 2000 New Millenium Writing's Y2K competition, the 1997 Karamu Poetry Award, and others, including three Pennsylvania Council on the Arts Creative Writing Fellowships, ten residencies at the Virginia Center for the Creative Arts, and a prize from the NEA. A seventeen-time nominee for the Pushcart Prize, she was nominated for the 1997 Grammy Awards for her part in the audio version of the popular anthology, Grow Old Along With Me—The Best is Yet to Be (Papier Mache Press). She is the author of ten chapbooks, two of which won prizes in national competitions: Ordinary Life won the ByLine Chapbook competition in 2001 and Impressionism won the Grayson Books Chapbook competition in 2004. She lives with her husband and son in rural northeastern Pennsylvania; two daughters are grown, and she has one grandson.
ISBN 1932339914, 88 pages, $17.00