Line Dance, Poems by Barbara Crooker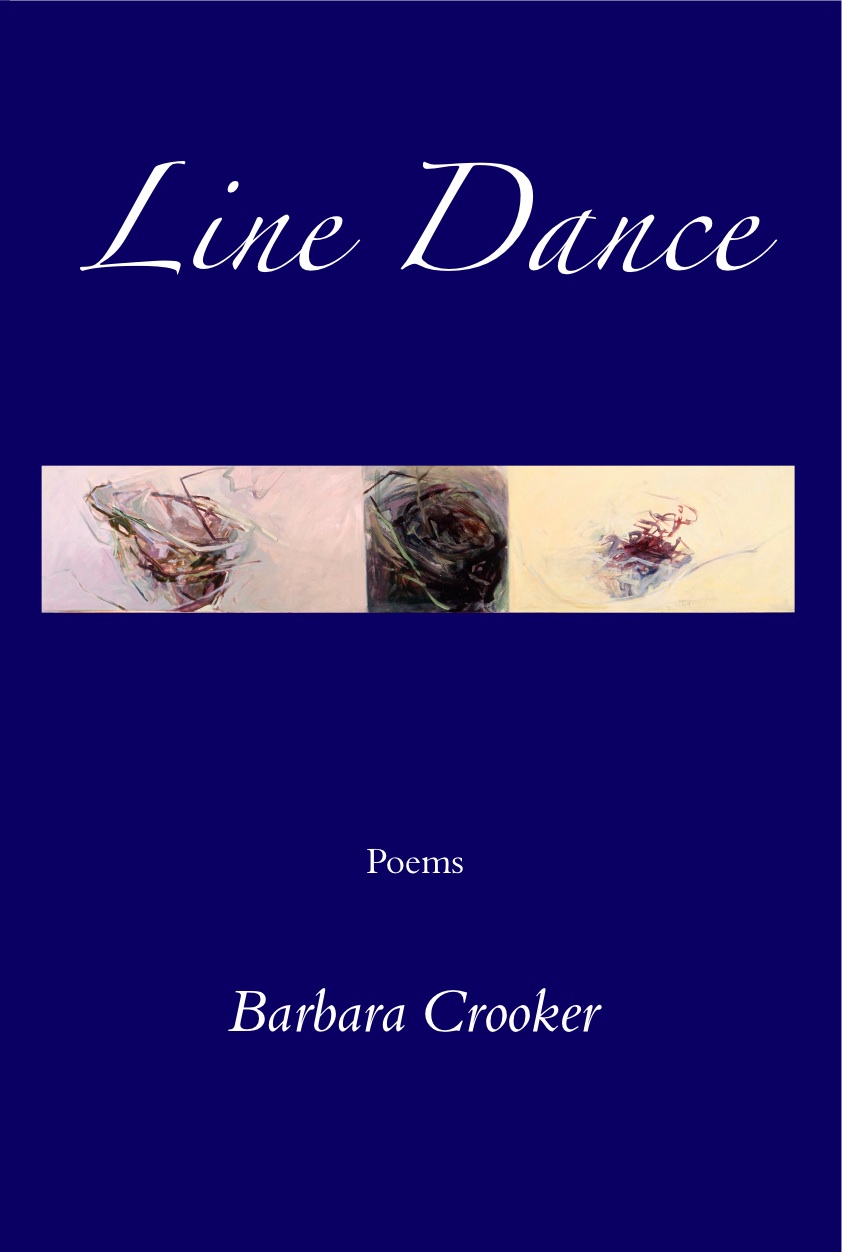 In Line Dance, Barbara Crooker embraces the world with open arms, in open celebration: "everyone I've ever loved/is here today, even the dead, raising a glass/and dancing.../bubbles rising/in a fluted glass, spilling out, running over." Even these graceful poems can scarcely contain the world's abundance. Line Dance is a sublime tonic against the darkness.
Winner, Paterson Prize for Literary Excellence
Sample Poems by Barbara Crooker
"In a line dance, nobody gets left out. Barbara Crooker's Line Dance reminds me of Bruegel's paintings, canvases spilling over with energy and movement. In Crooker's collection, chickadees, peonies, heartbreak, birth, marriage, death, autism, rock & roll, and Paris appear not as a jumble, but as in a gathering and swirl of the sweetness of the earth. Each subject is held and lifted like an offering, dense with metaphor. Our attention is drawn to each separate moment until 'the moon shuts off its flashlight under the covers of night, / and we all go to bed in the dark.' Crooker knows and loves life's ordinary details and watches them so closely and skillfully we can almost see the atoms dance. This book makes me glad to be alive."--Fleda Brown
"Barbara Crooker graphs both joy and grief through her bracing and unfaltering attentiveness to lines of all sorts, in dance, in poetry, in painting, in maps, and in the flesh. She locates traces of a rare and errant sweetness. What we marvel at most in Line Dance: acute moments of bravely-won poise; intimate accounts of time past and time present; the marvelous defeat of the dragon of despair--again and again and again."--Lee Upton
"Just what is this line that Barbara Crooker so gracefully dances? It's the life-line, parent to child, ad infinitum, richly experienced and exquisitely observed. It's the commemoration of a world of growth and nurture, 'An oak leaf's chlorophyll / production line,' for instance. Even the lines of the poems, building to each powerful illumination. More than anything, though, it's what shows 'how well we / lived in that small space where the hyphen goes,' the little broken line of our lives. And that's not to forget the gorgeous disturbances recounted along the way: flamingos, 'those sunsets on the wing,' or 'a cherry tree which has been whipped to a froth,' or the blank ants on a peony Crooker sees we resemble, 'whose true job / is to gather all the sweetness they can muster.'"--Elaine Terranova
Barbara Crooker is the author of one previous collection of poetry, Radiance, which won the 2005 Word Poetry First Book competition and was a finalist for the 2006 Paterson Poetry Prize. Her poems have appeared in many journals and anthologies, including Good Poems For Hard Times; Sweeping Beauty: Contemporary Women Poets Do Housework; Red, White, and Blues in America; and Boomer Girls. Her work has been featured on Verse Daily and read by Garrison Keillor on NPR's The Writer's Almanac. She is the recipient of three Pennsylvania Council on the Arts Creative Writing Fellowships, twenty-four Pushcart Prize nominations, and a number of other awards: the 2006 Ekphrastic Poetry Award from Rosebud, the 2004 WB Yeats Society of New York Award, the 2004 Pennsylvania Center for the Book Poetry in Public Places Poster Competition, the 2003 Thomas Merton Poetry of the Sacred Award, the 2003 "April Is the Cruelest Month" Award from Poets & Writers, and others.
ISBN:978-1933456928, 80 pages, $17.00