Bowling in the Bumper Lane, Poems by Corey Ginsberg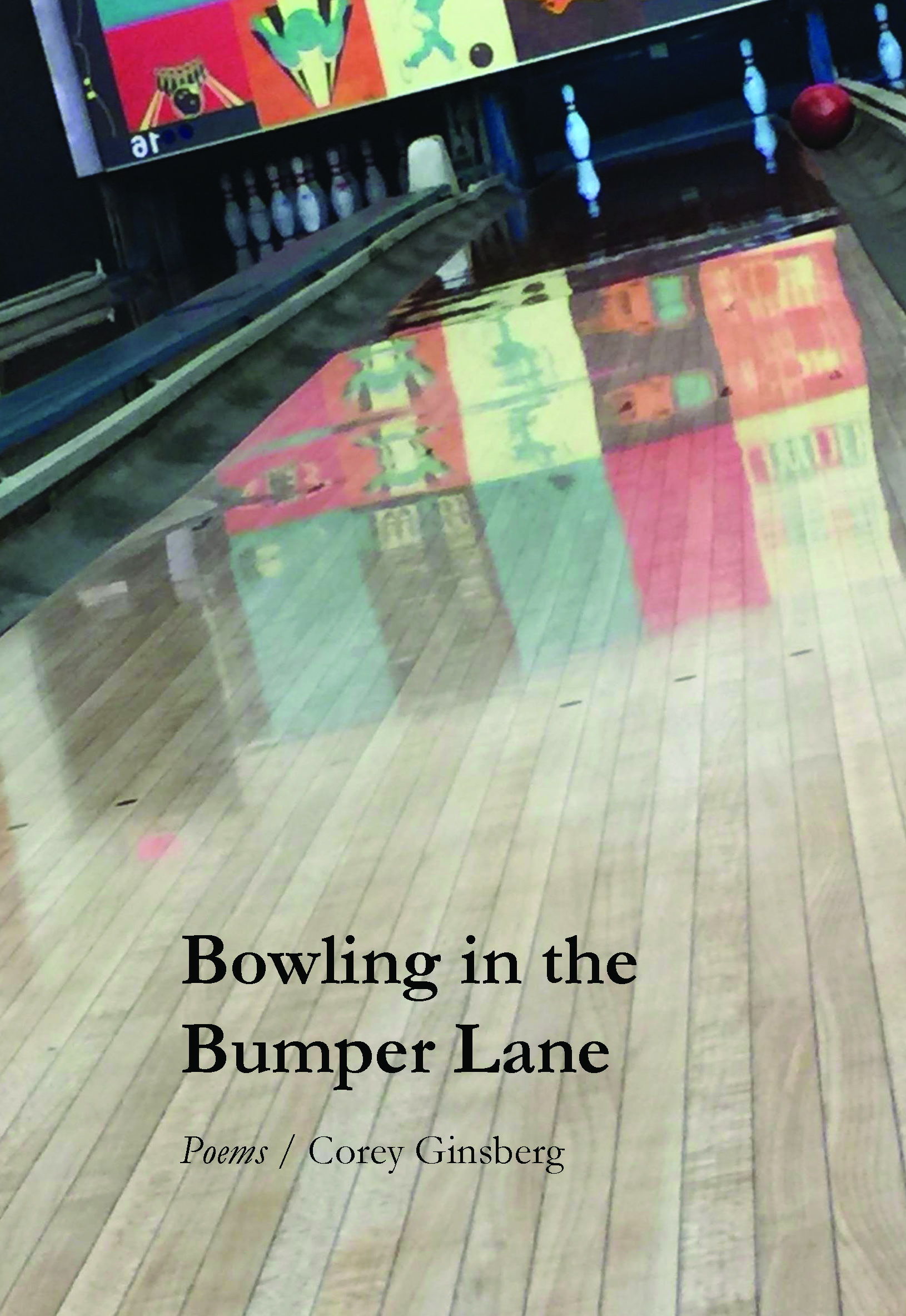 Corey Ginsberg's Bowling in the Bumper Lane is a chapbook of poems written in response to the pervasive sexual undercurrents of contemporary American culture. This collection incorporates a blend of lyrical and narrative techniques to expose the interior and exterior worlds as mirrored reflections in the same murky pond. These poems offer a new take on the universal theme of relationships-both with self and with Other. In this playful yet poignant collection, Ginsberg doesn't shy away from inhabiting the often-overlooked and silenced perspectives and personas that take refuge in the bumpers of society.
Sample Poems by Corey Ginsberg
"Corey Ginsberg's Bowling in the Bumper Lane is a daring debut by a poet chronicling the psyche of American women-self-aware, expansive, with a tint of surrealism. Lovers are rightly given eviction notices, and a list of thigh-slapping sexual inadequacies grows to 101. Ginsberg's voice reflects on its own making, transforming the ordinary into luminous sparks. Tackling everything from fear to fanny packs to "fuck me" boots, Ginsberg's imagination is fiercely hilarious and hilariously poignant."-Denise Duhamel
Corey Ginsberg's poetry has been nominated for a Pushcart Prize, and her nonfiction has been listed as a Notable in the Best American Essays. Corey currently lives in Miami and works as a freelance writer.
ISBN: 978-1625492425, 44 pages, $16.00