The River is a Reason, Poems by Meredith Davies Hadaway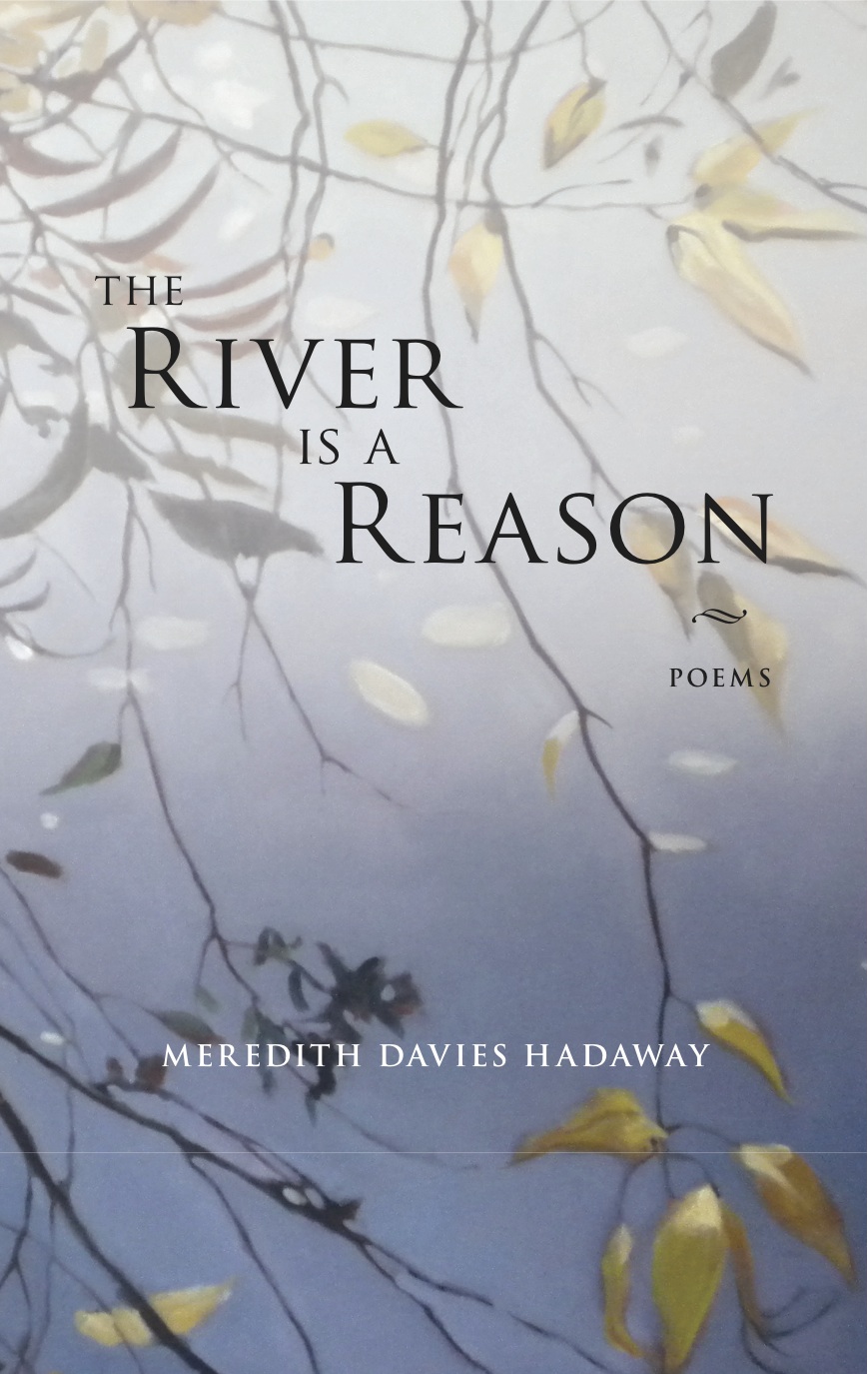 The quiet elegance of Meredith Davies Hadaway's The River is a Reason is reason enough for--and rewarding of--the reader's sustained attention.
Sample Poems by Meredith Davies Hadaway
"Meredith Davies Hadaway has something that very few poets do—a blend of down-to-earth congeniality and genuine intensity. She writes what she calls in one poem 'the dream that's underfoot.' As they balance between the everyday and the mysterious, as they flow between praise and lament, these poems are dignified throughout by a master's feel for sentence and line. Like the river that runs through the heart of it, the whole collection gathers itself into a single, sinuous body. American poetry is richer for this river."— Peter Campion, author of Other People and The Lions: Poems

"Meredith Davies Hadaway is an elegant poet who reminds us that we are of the earth—its land, sky, and water— while revealing our humanness, our grief, fear, longing, and resilience. Hadaway writes, 'The river is a reason, if you need one.' Her poems are reason enough—though she shows us why we need the river too."— Julianna Baggott, author of Lizzie Borden in Love and Compulsions of Silkworms and Bees
Meredith Davies Hadaway's first collection of poetry, Fishing Secrets of the Dead, was a Word Poetry First Book Selection in 2005. Her poems have appeared in Poet Lore, Spillway, Bayou, Isotope, Gulf Stream, Margie, California Quarterly, the South Carolina Review, River Oak Review, and the Delmarva Quarterly as well as in the Literary House Press anthology entitled Here On The Chester. In addition to publishing poetry in numerous journals, she is a frequent contributor of book reviews to Poetry International.The recipient of a fellowship from the Virginia Center for Creative Arts as well as grants from the Maryland Arts Council, Hadaway has also received national recognition for her work as former editor-in-chief of the Washington College Magazine. An avid musician, Hadaway often combines poetry and Celtic harp in performances around the U.S. and Ireland. Hadaway holds an MFA in poetry from the Vermont College of Fine Arts. She currently serves as poetry editor for The Summerset Review as well as chief marketing officer for Washington College in Chestertown, Maryland.
ISBN: 978-1936370184, 80 pages