Multitudes, Poems by Allison Joseph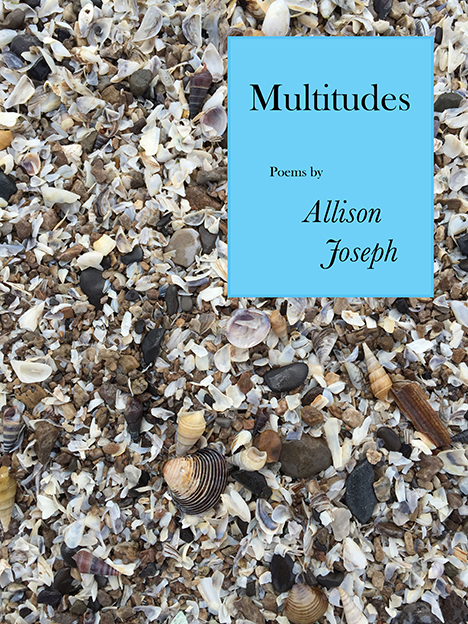 Allison Joseph's vision and skill are Whitmanian in their breadth, containing multitudes, as with the bounty contained in these poems of like name.
Sample Poems by Allison Joseph
Praise for Allison Joseph

"I cannot think of another contemporary poet who has done a finer job of combining form and content, to dazzling effect." -- Marilyn Taylor
"Superbly executed, part family history and part homage, Allison Josephstrings the frail human voices across the forceful lines of her verse to summon her absent father from the dead." -- Maura Stanton
Allison Joseph is the author of What Keeps Us Here (Ampersand, 1992), Soul Train (Carnegie Mellon, 1997), In Every Seam (Pittsburgh, 1997), Imitation of Life (Carnegie Mellon, 2003) andWorldly Pleasures (Word Press, 2004). Her honors include the John C. Zacharis First Book Prize, fellowships from the Bread Loaf and Sewanee Writers Conferences, and an Illinois Arts Council Fellowship in Poetry. She is editor and poetry editor of Crab Orchard Review;and director of the Young Writers Workshop, an annual summer residential creative writing workshop for high school writers.
ISBN-13: 978-1625491985, 58 pages, $16