Word Problems, Poems by Erin Murphy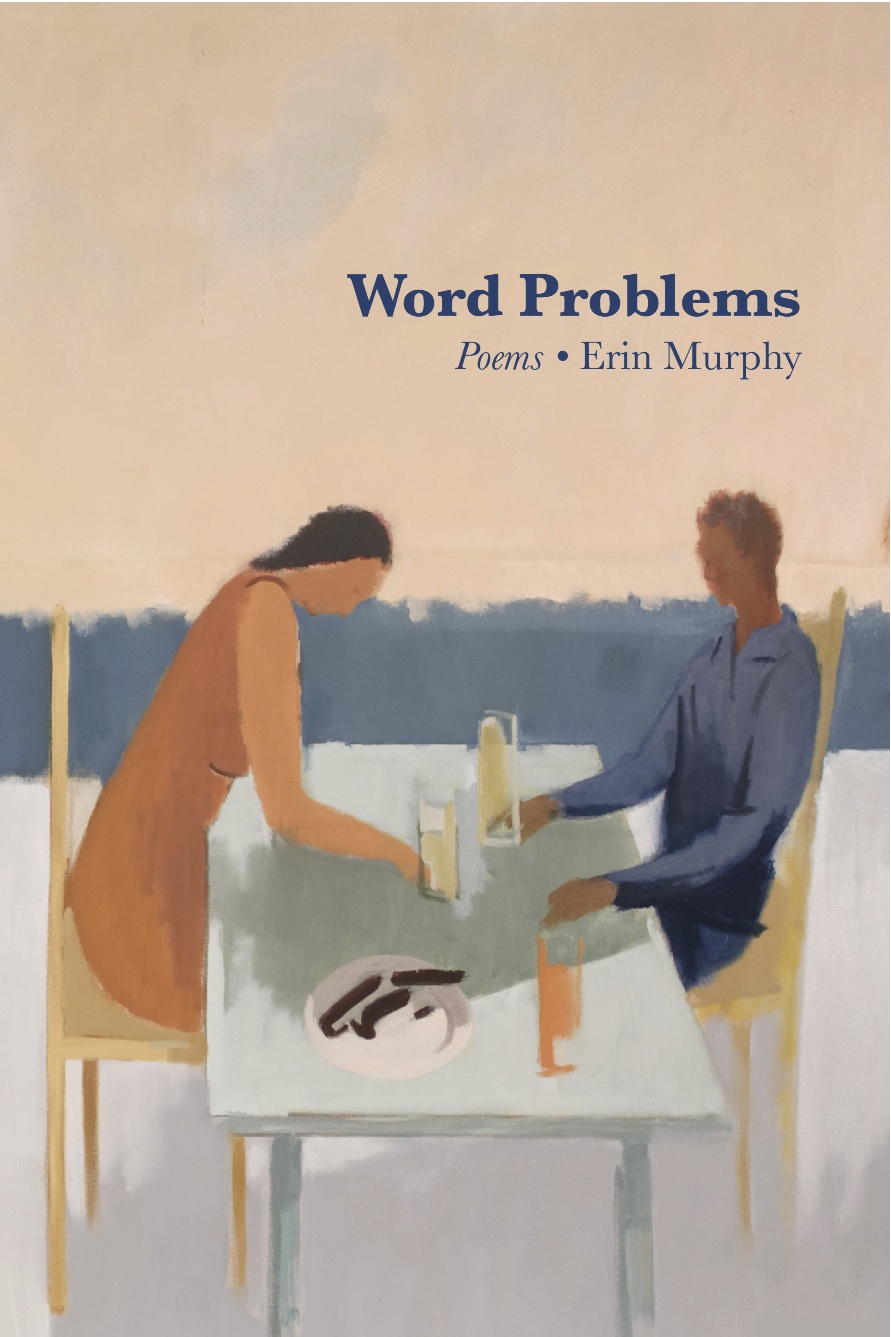 Though brief, the poems of Erin Murphy's Word Problems are the antithesis of light: their wit is the coiled energy of a superball bouncing everywhere at high speed.
Paterson Prize for Literary Excellence
"The title of this book thrums with the irony that poetry's famous for, because there's not a whole lot of math in these smart, punchy poems. Instead, I found myself gobbling these babies like jelly beans: some are rueful ('Free Refills'), others wise ('Orpheus Poem'), yet every one is yummy."—David Kirby
"Murphy's characteristically plain-spoken diction and her understated, at times deadpan tone tackle themes like love, marriage, disease, and aging and philosophical questions like cruelty and suffering.  Unsentimental and unflinching, Word Problems does not offer solutions but puts us in the presence of a poet fully engaging with her world."—Shara McCallum
"Readers of Erin Murphy's fourth collection will be treated to a delightful new form of 'demi-sonnets' replete with wisdom and experience. These small poems pack a powerful punch: they startle and surprise, often with an amusingly deadpan approach in describing such peculiars as three-martini evenings, vultures, and even graffitied sheep with playful acuity, and by doing so, neatly assure us that we are not alone in this world."—Aimee Nezhukumatathil
Erin Murphy is the author of three previous books of poetry: Dislocation and Other Theories, winner of the Paterson Prize for Literary Excellence; Too Much of This World, winner of the Anthony Piccione Poetry Prize; and Science of Desire, a finalist for the Paterson Poetry Prize. With Todd Davis, she is co-editor of Making Poems: 40 Poems with Commentary by the Poets (State University of New York Press, 2010). Her awards include a Dorothy Sargent Rosenberg Poetry Prize, the Foley Poetry Award, the National Writers' Union Poetry Award judged by Donald Hall, and fellowships from the Pennsylvania Council on the Arts, the Maryland State Arts Council, and the Virginia Center for the Creative Arts. Her work has been featured on Garrison Keillor's The Writer's Almanac, and her poems and creative nonfiction essays have appeared in numerous journals and anthologies, including 180 More: Extraordinary Poems for Every Day, edited by Billy Collins (Random House); The Art of Losing, edited by Kevin Young (Bloomsbury); and the 2009 Best of the Net anthology judged by Patricia Smith. She is associate professor of English and creative writing at The Pennsylvania State University, Altoona College. Website: www.erin-murphy.com.
ISBN 978-1936370320, 88 pages