Buy a Ticket: New and Selected Poems, Poems by Judith R. Robinson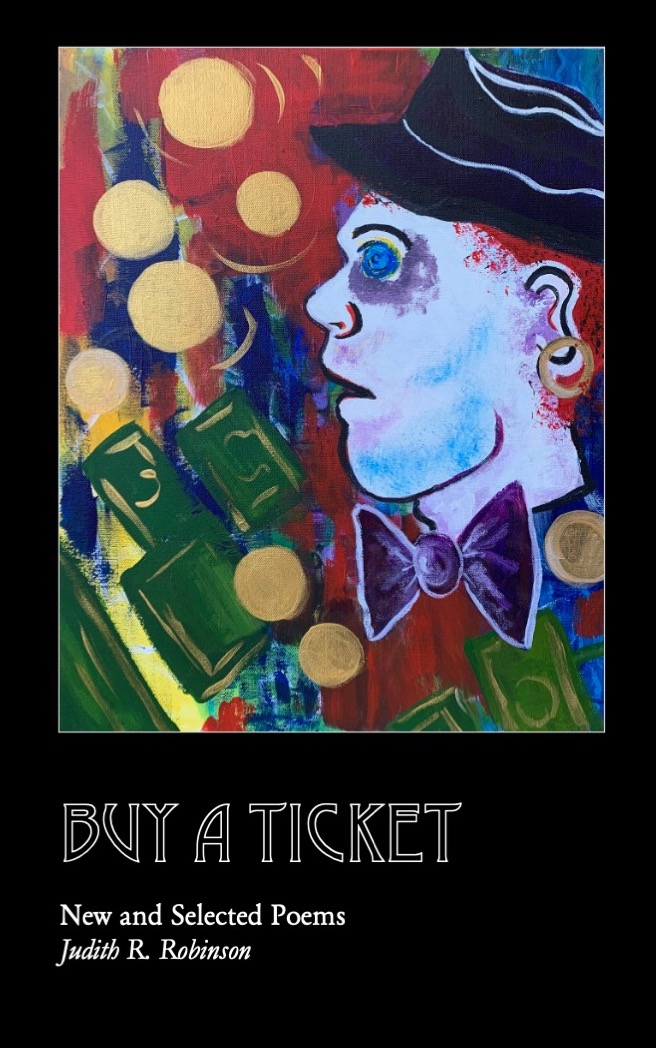 This is a collection of poems about life-its imperfect beauty, its poignance, and the forces that propel it forward. Toggling among life stages-from a child's recollections of school with its "blue-lined grainy first-grade paper" to an adult's look back through the eyes of shared reminiscence with a boon companion, these poems resonate with a sense of time's passage, its transience and elasticity. Grief and disappointment compete with an indomitable will to continue despite setbacks and loss. Whether through the eyes of teenage Holocaust survivor, Dora, who gleans the forest floors in her quest to live, or the "jobless-wounded-welfar-ians" who keep on dreaming of the windfall that will make it all better, the human beings in Judith R. Robinson's poems may be beaten and bruised by life's hard knocks-but they are not down for the count.

Sample Poems by Judith R. Robinson

"Nothing on the page is better than plain speech elevated by lyricism and truth. Judith R. Robinson is at her best with Buy A Ticket. She reminds us, again and again, how language coming through the heart can change us forever, making us believe in ourselves and in poetry. These stories trust the past and redeem experience restored by good writing. Robinson shares what we feel too-making us less lonely-proving there's nothing to fear if we can just find the exact language."-Grace Cavalieri
"These poems live the years. Time is their heart. In Buy a Ticket, Judith R. Robinson whispers with wonder of what was and may be. For example, "Now the Sadness" reckons with the glossy goneness of long ago. And "Heaven" savors memory's gifts. In all, Robinson's poems are really ours as they span across the hows and whys."-Hiram Larew
"Judith R. Robinson's Buy A Ticket is the poetry of a life lived in our time. Reading it, you will smile through your tears. Having read it, you will return to it again and again."-Michael Wurster
Judith R. Robinson (http://www.judithrrobinson.com) is an editor, teacher, fiction writer, poet and visual artist. She is a 1980 summa cum laude graduate of the University of Pittsburgh. She has published 100+ poems, five poetry collections, one fiction collection, and one novel, and edited or co-edited eleven poetry collections. Her last painting exhibit was in September, 2021, at the Square Café in Pittsburgh. She conducts poetry classes for Osher Lifelong Learning Institutes at Carnegie Mellon University.
ISBN-13: 978-1625493996, 104 pages, $19